In order to use chat, you will need to be on a plan that supports queues and chat - this includes our Growth and Connect plans. A FormReactor will be filled out before initializing Chat.
Chat Overview
Chat widgets require queues so you can determine where you want chats to be routed, depending on your unique schedule and agent customizations.
Agents require chat licenses to answer chats (pricing depends on your current plan). Licenses may be transferred or reassigned to different agents, but cannot be used concurrently.
There are additional Agent Routing Rules customizations available (queue-based) that allow managers to determine what activity type and load in Queue an agent can handle including:

Chat only
Calls only
Chats and Calls
Max concurrent activities (determines how many activities your agents can support at the same time)

Chat Customizations available in Chat widget settings include:

Colors for your chatbox
Chat Widget placement on your site
Auto start message that will display to the customer when they join your chat
No agent available message
Chat Activity timeout: what time frame can the customer be idle before the chat times out?
Chat agents per the second timeout: how many seconds should we ring an agent before we move to the next agent in the queue?
Chat overall ring time timeout: how long a chat can ring before timing out. For example: if you set it to 300 seconds, the chat will try to connect with an agent for that length of time before displaying a "No agent available" message.

Agent Customizations available in the User profile:

Auto chat greeting message, so individual agents can customize their own greeting message
Alias chat name
Canned responses / macros

Media Support

Max size is 150MB
Supports JPEG, JPG, PNG, GIF
How to Install Chat
Pre-requisites:

One Agent Queue
CTM Tracking code installed on the desired site
User Licenses for each agent using Chat
To start using the chat widget, go to Flows → Chat Widget in the CTM app.
The Chat Widgets page will contain a list of all the chat widgets made. You can also navigate to the User Licenses page to keep track of your agent licenses for a chat or create a new Chat Widget.
On the User Licenses page, the admin will be able to update Chat Licenses to different agents, deactivate licenses, or buy more.
In the User Licenses page, the admin will be able to update Chat Licenses to different agents, deactivate licenses, or buy more.
Buying Licenses page. Select users to buy licenses for and continue by pressing the button. You will be charged immediately and then billed for the license(s) on a 30-day renewal basis.
Go back to the Chat Widgets page and select New Chat Widget button to begin customization and setup. This requires selecting an Agent Queue to attach to the widget so routing chats to agents can be determined, which can be done in the Chat Flow section on the page.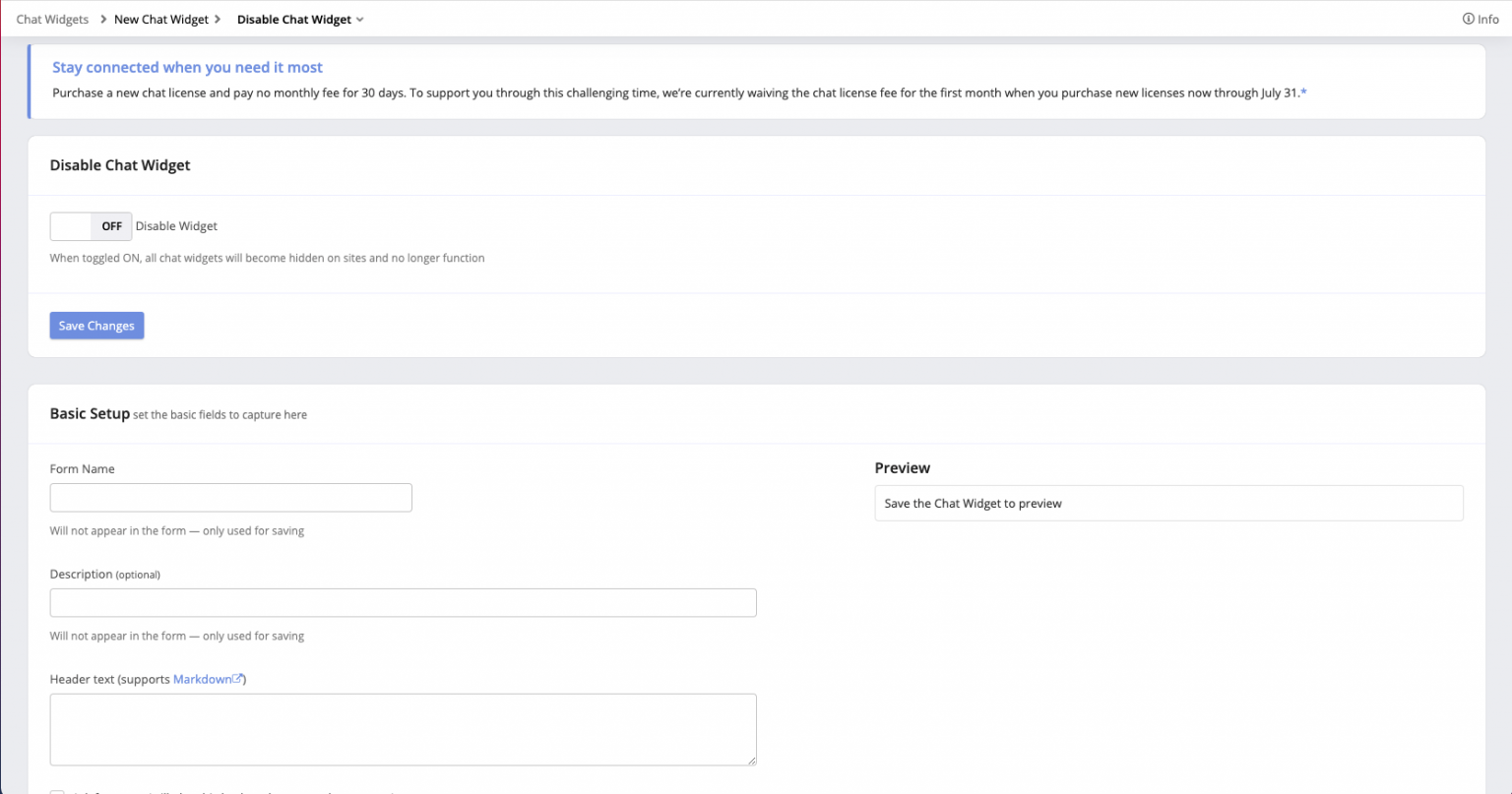 After customizing and saving the New Chat Widget, the embed code section should now appear. Copy and paste the code onto your desired website page.

The Chat Widget should now appear on your site.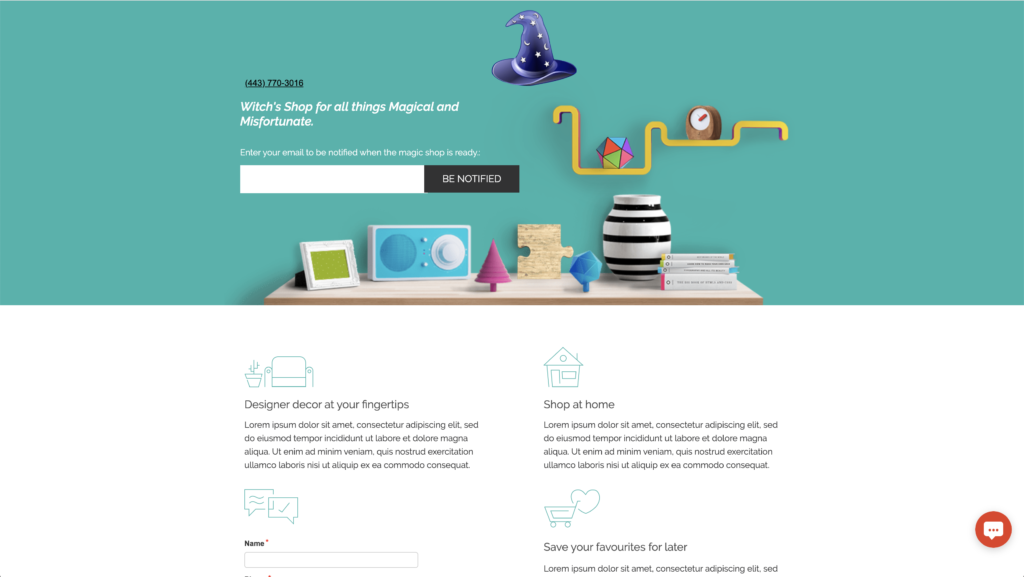 You can customize Agent Routing Rules in Queues per agent.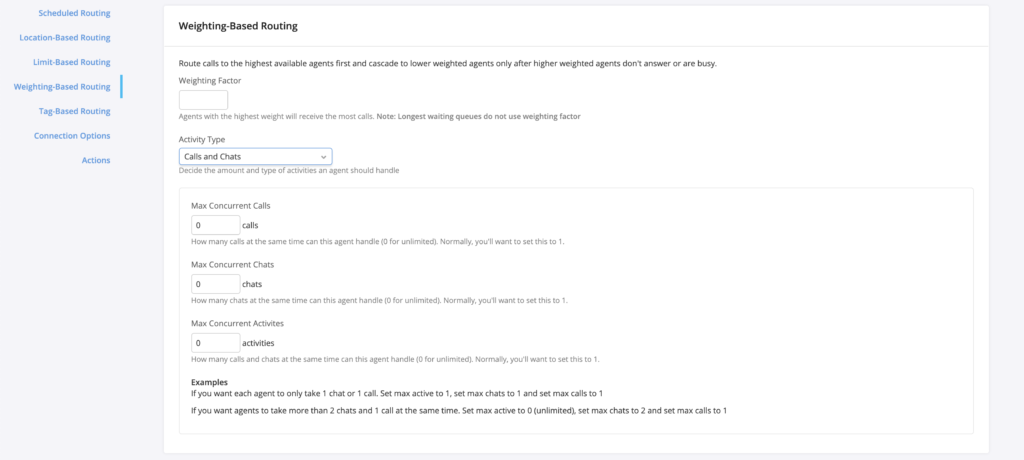 Agent Customizations can be found under User profile.
Chat Schedule defines chat widget behaviors during certain hours

Toggle On/Off Button Hide's when offline – This will Hide chat during offline hours. This is based on your schedule attached to the Call Queue.

Best Practices for Setting Up Chat
Given Agents have the ability to be on both a call and chat at the same time. It's important to reduce instances of overlapping activities where they may not be able to manage too many conversations.
Definitions
Activity
Active Agents

An agent is either in a call or chat

Dialable agents

Agents available to dial/route the activity to
How to Reduce Overlapping Activities
Edit the Agent Routing Rules (Flows → Queues → Edit Agent Routing Rules) to decide the type and load amount of activities an agent can handle. This must be done per agent, per queue.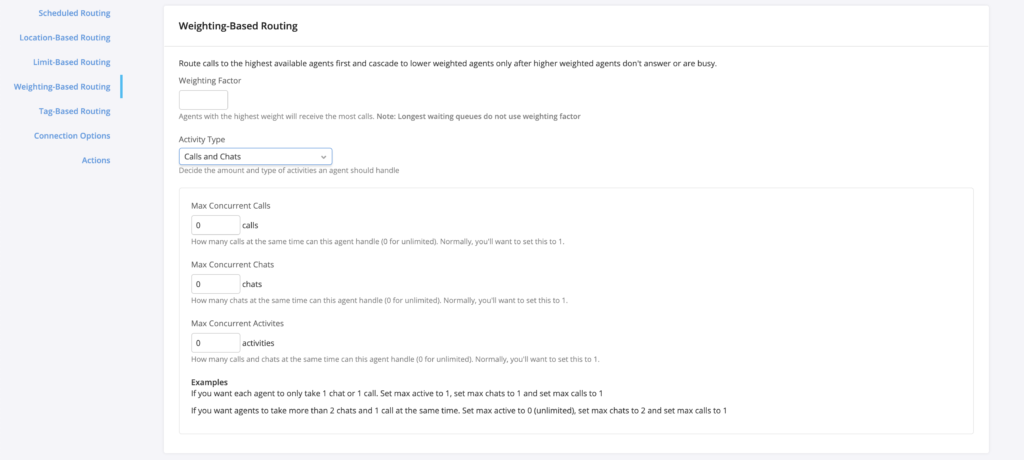 Reduce the number of queues in use. Agents in multiple queues are more susceptible to receiving overlapping activities because each agent's routing rules may vary per queue. That means any incoming activity that lines up to the agent's rules in a queue will be routed to them.
If reducing the number of queues is not possible limit to Max Concurrent Activities for each agent in every queue.