We offer a WordPress plugin that makes the installation of the tracking code on your WordPress website very quick. To install the plugin,
Log into your WordPress account.
Scroll to the 'Plugins' and click on "Add New"
Search for the CallTrackingMetrics plugin and choose to install it.
Once installed, go to the settings menu in WordPress and choose "Call Tracking Metrics."
You will notice that you need to enter the tracking code from your CTM account into the box at the top. You can either enter in the API KEY or the tracking code. If you enter in the API we will automatically get the tracking code.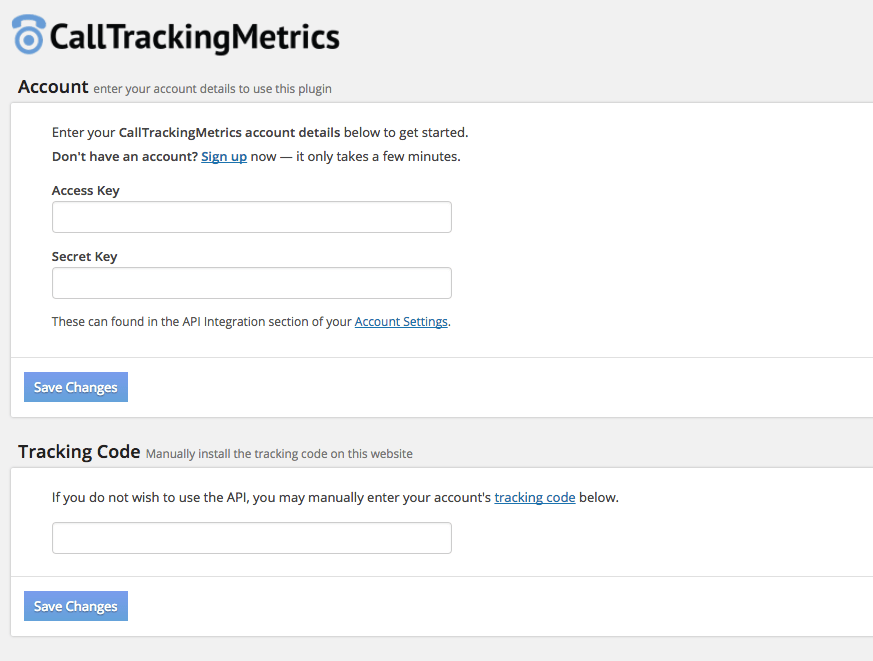 Once the API is entered, you will get options to show settings and can use our integration with Contact Form 7 or Gravity forms.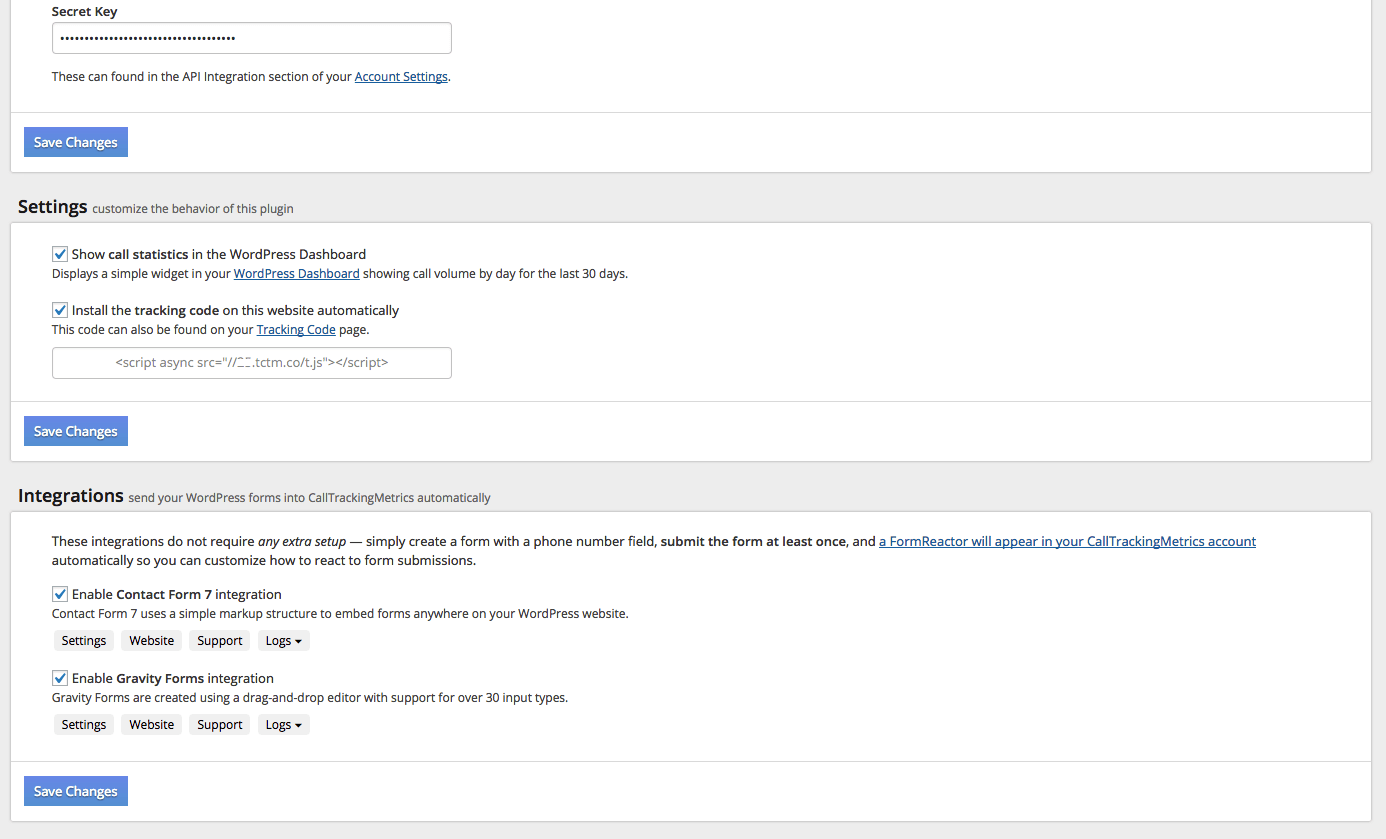 Save any changes you make.
Note: You must submit a Contact Form 7 or Gravity form for it to show up in CTM under FormReactors.