Note: you must have an active CTM account in order to create and manage tickets in our online portal, and to join the community forum
To setup a User go to your call CallTrackingMetrics account
Go into Manage Users
Add User
As a User in order to submit a ticket:
Sign into your CTM Account
Next go to Help → Ticket Portal
New to the CallTrackingMetrics help community and ticketing portal? click → Sign up
Once you click on sign up you will need to add your full name and email address
Once the information has been sent you should see "Sign-up Complete"
Next, you will get an email labeled "Welcome to CallTrackingMetrics" where you will need to click on the link for account verification
Once clicked, you will be brought to the login page
Next, enter a Username and setup a Password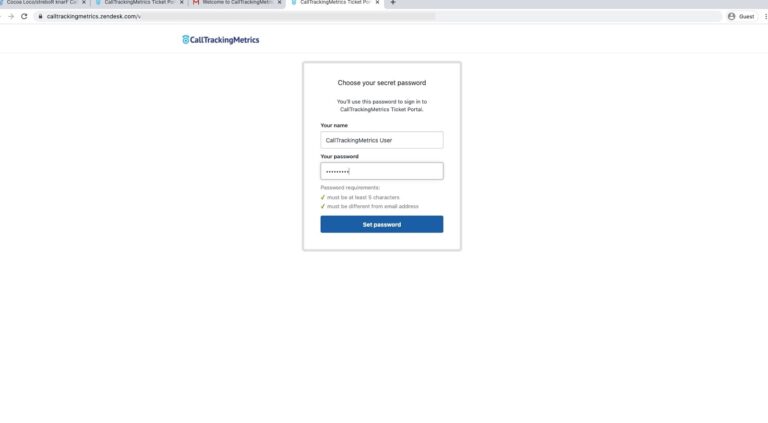 If you're an existing user to the ticket portal and community forum:
Enter your user credentials for login → enter your Username and Password or use sign-in with Google
Once in the portal you can submit a request in the ticket portal by clicking → Ticket Portal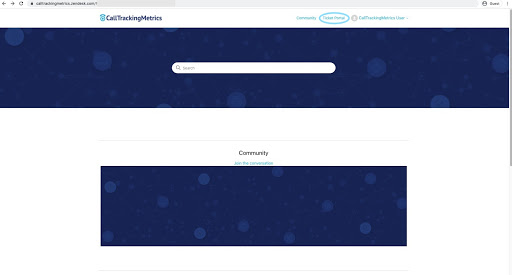 Once clicked, you can add all the following details

CC: on the Ticket (Optional)
Subject
Description
Attachments (Optional)

Click → Submit. This will create a ticket into CallTrackingMetrics.
Note: You will be able to view the status of tickets when in the help center